Civil Contractors, Queensland

"We thrive on tackling jobs that others shy away from, with the expertise that only years on the big jobs can bring"
Clement Kelly, Founder & Director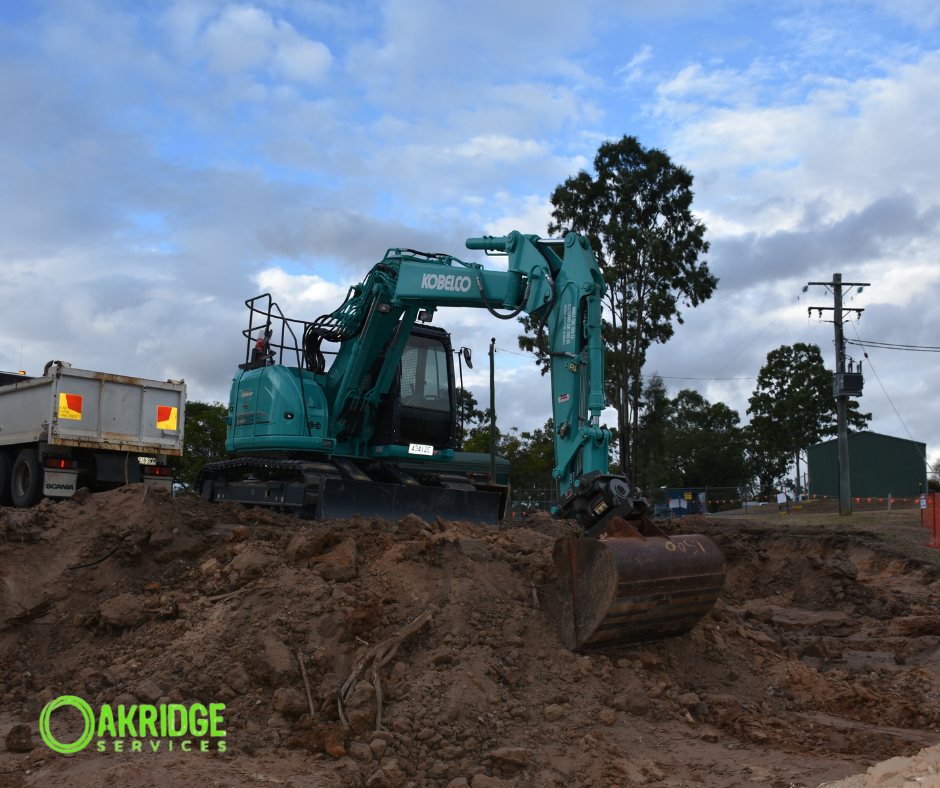 Bulk Earthworks
Oakridge Services have been involved in and are capable of, all kinds of earthworks of different sizes and scales.
Adding or removing, compacting and modifying of the earth layers to suit the area and levels of land fit for construction purpose is one of our areas of expertise.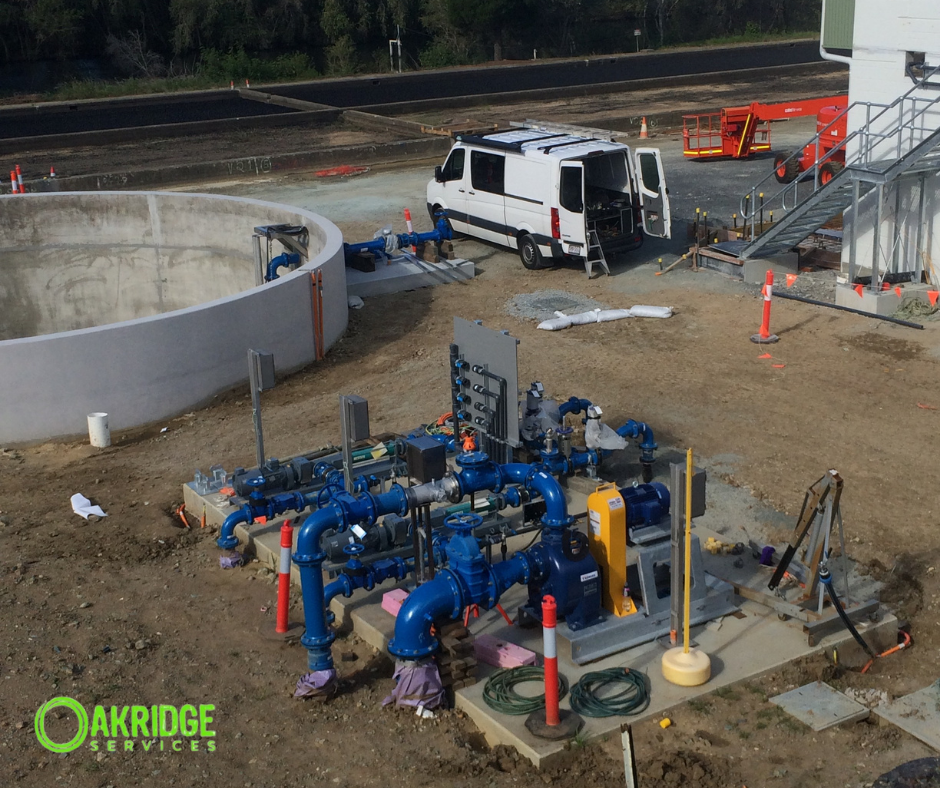 Water & Waste Water Treatment
At Oakridge Services we have a long history of being engaged in WTP & WWTP works.
This includes building new components of a WWTP and refurbishments of the existing infrastructure to treat waste and sewer water, making it more environmentally friendly and suitable for discharge. Some components of treatment plants we are experienced in include building pump stations, pipeline and supporting structures, electrical conduits, aeration, disinfecting and settling tanks and various kind of concrete slab and sheds.
Conduit Installation
The installation of electrical conduits and pits of different sizes are another area we specialise in.
We have vast experience in the preparation of trenches of different types and profiles to suit the requirements of varying ground conditions. This includes bedding sand, wrapping of conduits to transfer heat away effectively and to install appropriate signage to meet safety requirements. .
Water & Sewer
Over our years of business, we have gained immense experience in the refurbishment, replacement and installation of a variety of different sizes of water main, raising main and storm-water pipes. Installation of pits are also something we have confidence and expertise in installing.
In addition, general surface drain systems, large scale overland flow storm water pipelines and industrial and residential drainage systems installation, are all in our field of expertise to divert water away.
"Oakridge has a solid reputation for backing up their principal contractor with onsite expertise as well as a knack for finding solutions to problems"
"Oakridge added valuable suggestions to the design to complete the construction efficiently. The team worked well to deliver solutions to the challenges faced. The communication from admin and the project team was exceptional. The project was completed on time despite inclement weather. We thoroughly enjoyed a good working relationship with Oakridge"
"Oakridge Services has delivered their scope of works in a very professional manner; always well-resourced and planned while ensuring all quality, safety and environmental aspects were front of mind. Challenges on site were easily and quickly addressed thanks to the knowledge base and level of communication demonstrated by the Oakridge Service's project team."
"Clement & his crew have provided an outstanding service to Diona over the years. Their technical knowledge, workmanship & safety are of a very high standard & I would have no hesitation in recommending them within the industry"